Brander Museum of Folk Art is located in Santa Ynez, CA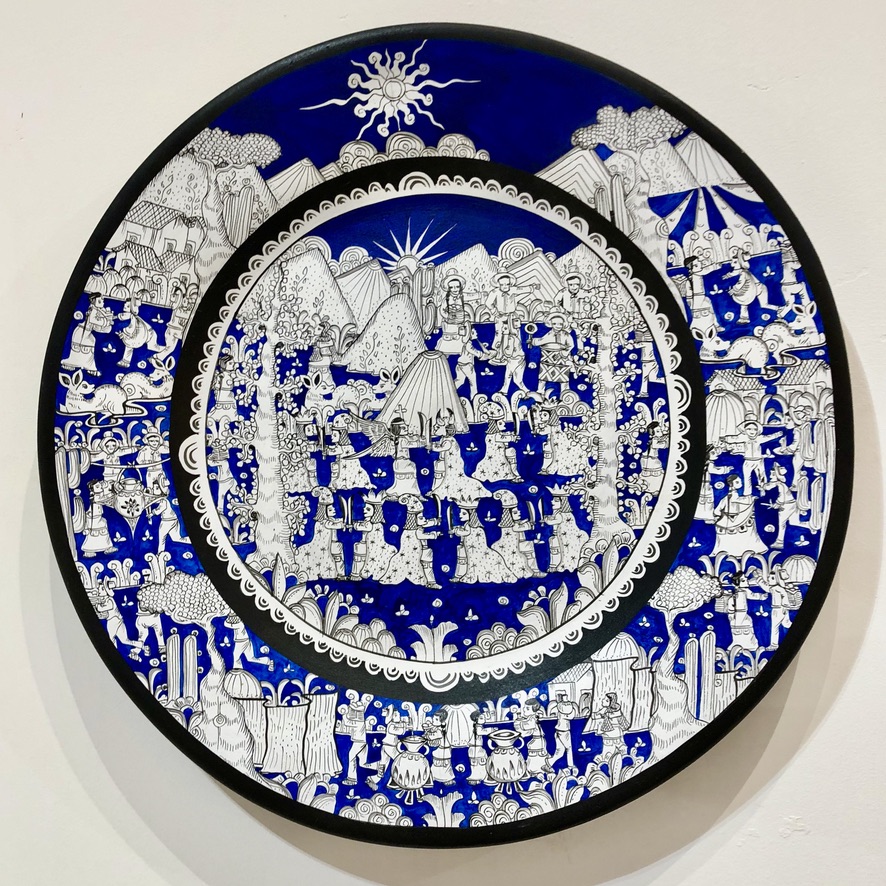 About Us
Folk art in its purest form is a fusion between the community and the individual artist. It is an art form that can be compared to the culture of winemaking, ranging from a generic and communal level of expression to an individual creation of an artisan.  For example, Día de los muertos (Day of the Dead) altars and offerings can be compared to Bordeaux and Burgundy wines, whereas the alebrijes (fantastical figurines) of Pedro Linares are more similar to first-growth Bordeaux and single vineyard Grand Cru Burgundy wines. Yet, the entire spectrum of both folk art and winemaking reject the industrial process to create "one of a kind" works of art that are products of their community and environment.  
Learn about culture, learn about art.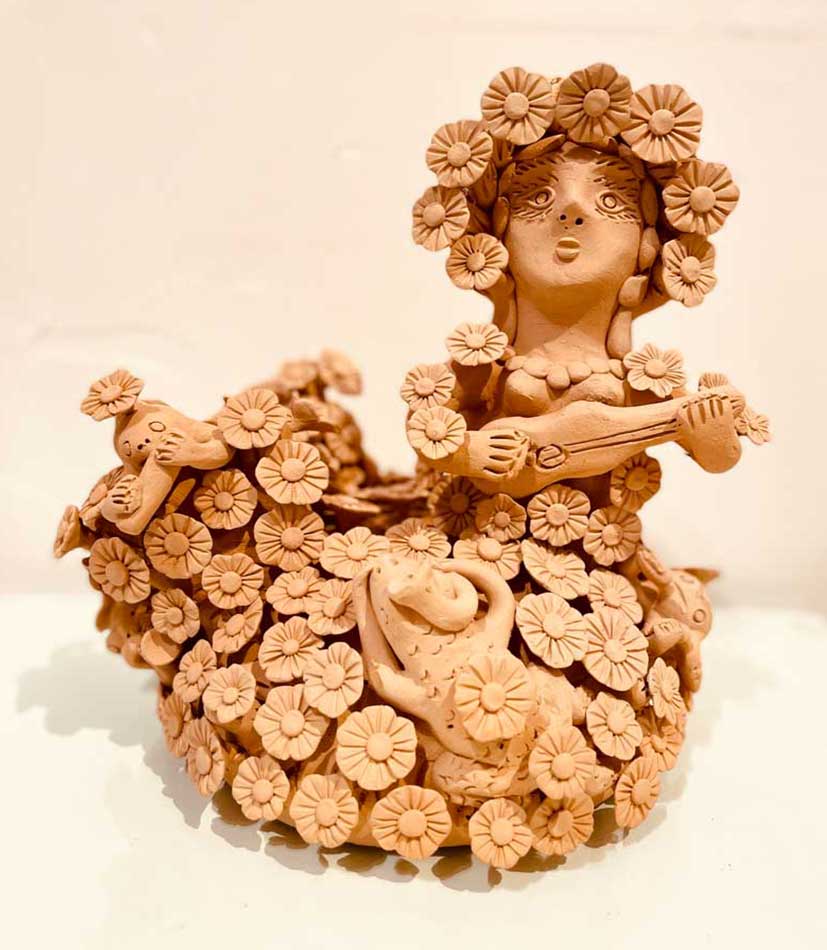 Clay/Barro
Ceramics are created in Workshops/Talleres across Mexico. From Barro Negro, to intricately painted and polished ceramics, enormous Piñas and Trees of Life to butterfly covered skulls the imagination of Mexican artisans is boundless. From Mijolia and Talavera to the simple pots all of these ceramics are made with the clays found in the local mountains and pigments found in nature.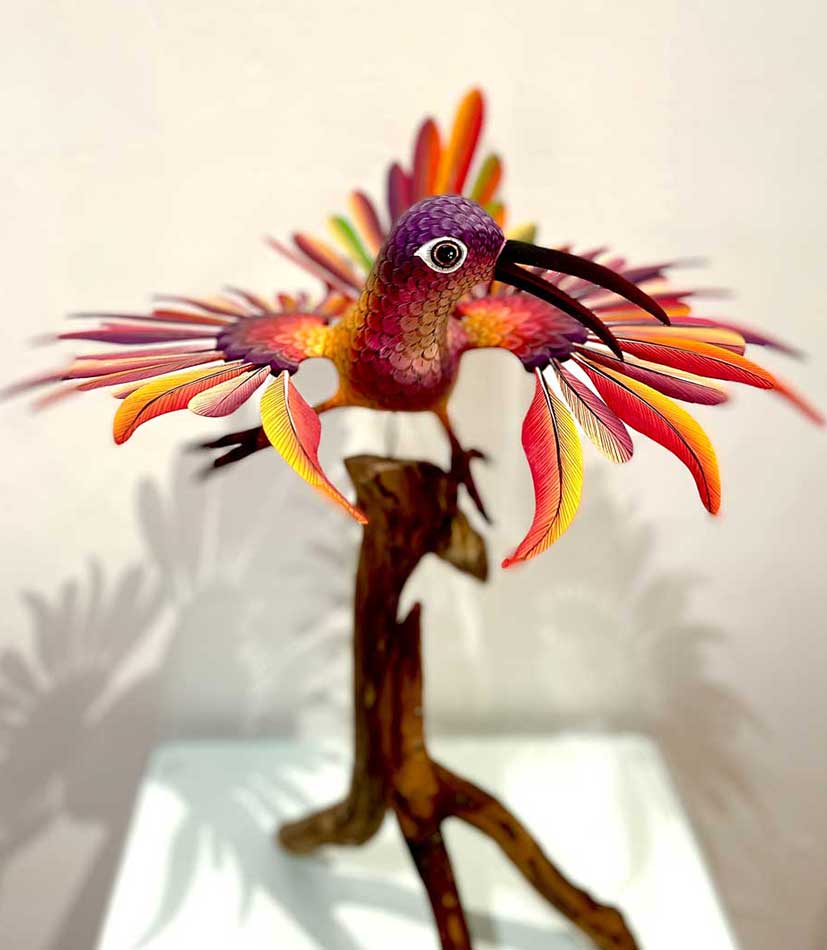 Wood/Madera
From rough carvings of a Guadalupe to the intricately carved and painted figures the colors and textures intrigue the discerning eye. Often, as in much of the folk art of Mexico, these pieces are decorated with designs found on the ruins of the temples of their ancestors that survived the destruction of the Spanish conquistadors.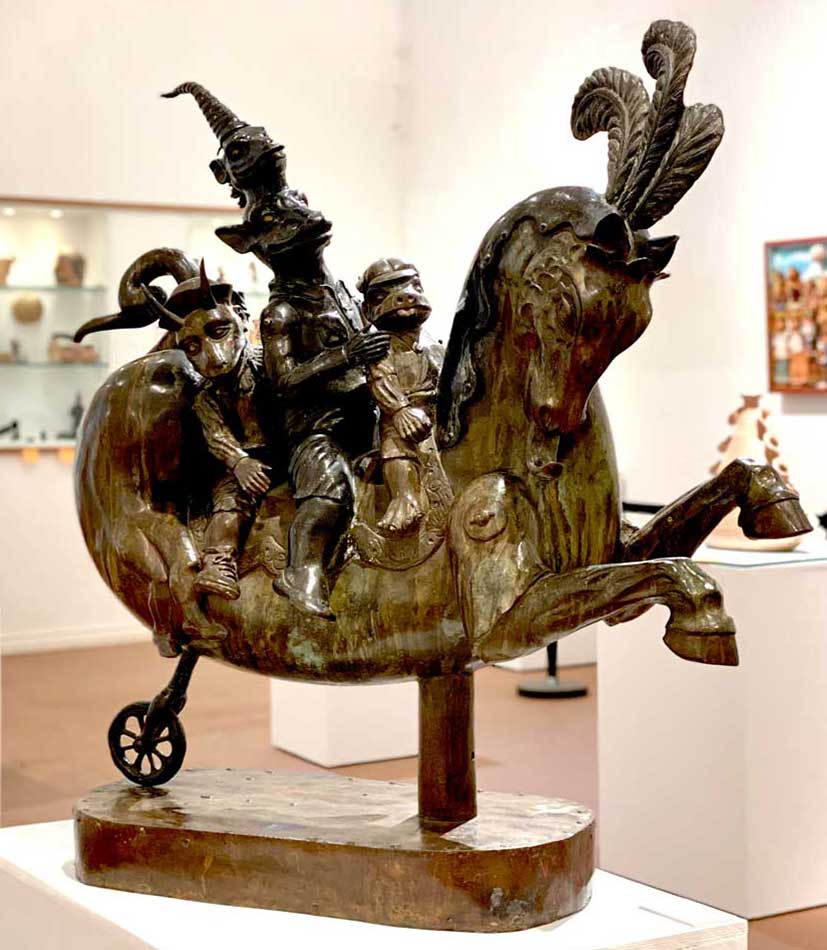 Metal/Metal
Although Gold, Silver and Copper had been used in Mexico to produce objects since around 500AD, the Spanish brought the European metal working to the indigenous people of Mexico in the colonial period. The knowledge has been passed down for generations. In small Workshops/Talleres throughout Mexico tin, silver, gold, copper and iron are made into jewelry, pots, bowls and more, from metals mined in Mexico.
Mexican Folk Art is an art form that can be compared to the culture of winemaking, with a range of quality that goes from a generic and communal level of expression to higher quality and individual creativity by the artisan.
-Fred Brander
Chairman of the Board & Treasurer of Brander Museum of Folk Art
"Mexican folk art fills my corazon with joy and color! Artisans pour their souls into every piece they create and I feel it's an honor and a privilege to have their work in my home. I am also grateful for museums, big and small, where these special pieces can be displayed and their charm and creativity can be enjoyed by others. "
– Trinie Garcia-Valdez
"From my first introduction to Mexican Folk Art, I have been intrigued with the artisans' use of their community's locally available materials to create some of the most beautiful and creative pieces that I have ever seen. 
We hope that in sharing this collection, we are opening a window into the world of these artisans and their art so that more people can experience the beauty that is Mexico."
-Laura Gaspar
President, Brander Museum of Folk Art
Our Oaxaca Exhibit
Collection
Address
Brander Vineyard,
2401 N Refugio Rd,
Santa Ynez, California 93460
United States
Hours
Hours are by appointment only.